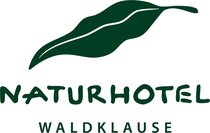 Naturhotel Waldklause
Spa breaks
At the Naturhotel Waldklause, every day begins with a special play of lights. When the sun meets your eyes peeking through the trees, you know you are exactly where you need to be: at Ötztal's best Alpine spa hotel. Immerse yourself in the calm of the forest, listen to the leaves rustling in the wind and savour each moment in the invigorating world of the Ötztal mountains.
When the host family founded the first nature hotel in the Tyrol, they were inspired by the power of nature and their wish to protect the sensitive ecosystem of the surrounding forests and mountains. Their love of nature reverberates throughout the hotel, from the 1,800m² spa with a tree sauna to the many individually designed quiet rooms to their original cuisine, inspired by the tastes of the Alps. Restore inner peace and relax up close and at one with nature with a spa break in the Tyrol.
Highlights:
Nature retreat of wood, glass & stone
1,800m² spa with panoramic views
Forest bathing to enhance wellbeing
Sustainable architecture & design
Creative & healthy Tyrolean cuisine
Rooms & Facilities
Feel at one with nature at Tyrol's first nature hotel, set against the magnificent backdrop of the Ötztal mountains. The award-winning design hotel provides a stylish nature retreat following a unique philosophy of sustainability. Each of the rooms and suites feature a harmonious symbiosis of contemporary design and traditional Ötztal charm. The nature hotel is best known for its light-flooded architecture, which mesmerises guests anew every day. Revel in this beautiful environment and experience nature up close during your spa holiday in the Tyrol.
Included services
Gym
i
The hotel features a gym with state-of-the-art equipment as well as a separate fitness room.
Parking
Air conditioning
Shuttle service
i
At the Waldklause we offer free transfer services to and from the nearest train station.
Library
3 Electric charging stations
Reception
i
The reception is open 24 hours a day, every day of the week.
Live music
i
We also offer weekly specials and live music events.
Services and information
Location
i
The Naturhotel Waldklause is set amid lush forests in beautiful Längenfeld, Tyrol.
Meeting facilities
i
The nature hotel is equipped to host conferences, meetings and other types of events.
Accessibility
Dogs welcome
Early check-in and late check-out
i
We will be happy to arrange for an early check-in or late check-out.
Lift ticket sales
E-bike and e-scooter rental
i
Mountain bikes, e-bikes and GPS trackers can be rented at the hotel for free.
Laundry service
i
Laundry, drying and ironing services are available for an extra charge.
Room service
i
The nature hotel offers room service for an additional charge.
Food & Drink
Just like in every other element of the hotel, our love of nature is also reflected in the food we serve here daily. The kitchen team reimagines Tyrolean cuisine showcasing the best of local produce. They conjure up gourmet dishes with authenticity to taste. We will be happy to recommend the perfect pairing from our exclusive wine list, which features both splendid classics and innovative creations from young Austrian winemakers.
Included services
Luxury board
i
The hotel's gourmet board includes a delicious breakfast buffet, afternoon snacks, a five-course dinner and tea buffet.
À la carte restaurant
i
At our nature hotel, we serve creative à-la-carte dishes inspired by the tastes of nature.
Vegetarian cuisine
i
We also offer a daily menu of delicious vegetarian meals.
Vegan cuisine
i
Please ask for our healthy vegan options, which are freshly prepared by our chef upon request.
Services and information
Wine tastings
i
Wine connoisseurs will love the regular wine tastings hosted directly at the hotel.
Awards
i
We are particularly proud to have been recognised TripAdvisor Hall of Fame winner and to have been presented the Austrian and European Ecolabel.
Spa & Beauty
At one with nature is also the theme at our 1,800m² nature spa. Our love of nature is at the heart of everything we do. This is why we have created unique retreats with plenty of opportunities to sit back and relax. Breathe in the calm of the forests and turn your focus inward while listening to the sounds of nature. Your body and soul will thank you for treating them right.
Included services
1800 m² Spa
2 Outdoor pools
3 Saunas
Infrared
Treatments & Products
Unwind and relax in the natural environment of the Naturhotel Waldklause nature spa. Let us pamper you with a soothing massage or an invigorating body treatment. Using the best natural products by Balance Alpine 1000+, Alpienne, Rosel Heim and Team Dr Joseph we create the best possible results for your health and overall wellbeing. Experience the healing powers of nature with a spa break in the Ötztal, Tyrol.
Services and information
Massage
Body treatments
Treatments for two
Singing bowls
La Stone therapy
For mothers-to-be
Beauty treatments
Sports & Activities
Feel at one with nature during your spa break in the Naturhotel Waldklause. The Ötztal provides a vast playground with countless leisure activities and opportunities for sports enthusiasts. Whether you are visiting in summer or winter, for hiking, biking or skiing; the Ötztal at the heart of the Tyrol will make your holiday dreams come true. The Naturhotel Waldklause ensures holiday bliss for nature lovers and relaxation-seekers year-round.
Included services
Yoga
i
At our exercise room we regularly offer yoga classes.
Hiking
i
140km of hiking trails start on the doorstep of the nature hotel.
Biking
i
The Ötztal offers an incredible 687km of official bike routes for all levels of skill.
Tennis
i
The hotel also features an artificial grass tennis court.
Skiing
i
The World Cup hotspot Sölden is only a short distance from the hotel and provides excellent conditions for all winter sports enthusiasts.
Cross-country skiing
i
The surrounding Ötztal Alps provide one of the most spectacular cross-country ski areas in the world.
Bike rental
i
Mountain bikes are available entirely for free and e-bikes can be rented for free for up to four hours.
Services and information
Golfing
i
The Mieming Plateau golf course, one of the highest rated golf courses in Austria, is located only 27km from the hotel.
Sports guides
i
Professional guides and trainers in different disciplines are always on hand.
Family & Fun
The Naturhotel Waldklause and the entire Ötztal region provide an unforgettable holiday experience for families. With its trampoline, giant swing or fun slides, the Ötztal Fun Park guarantees adventures for youngsters and the young-at-heart. The Ötzi Village on the other hand takes you on a journey of discovery as far back as the Stone Age. Or experience the fascination of local birds of prey up close at the Umhausen Birds of Prey Park. Adrenaline seekers may want to explore Europe's fastest water slide and a massive water ramp adventure at the AREA 47 outdoor park. Enjoy your family holiday and a remarkable spa break in the Tyrol.
Contact and directions: Naturhotel Waldklause